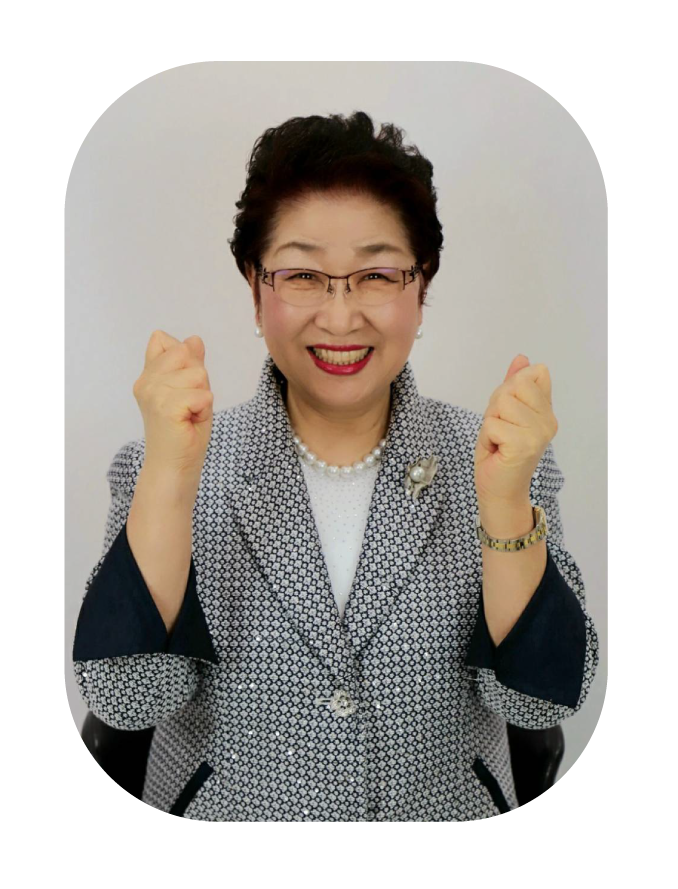 Marilia message
Message from PresidentContribute to the happiness of our customers and community.Since the foundation of the company in 1968, we at Marilia inc. have engaged in the sale of Prêt-à-Porter, Ready-to-wear clothes for women, with a focus on the happiness of not only our clients and associates, but also our community.
I deeply appreciate that our company has succeeded due to the love and guidance of our clients and associates. I believe that the purpose of fashion is not only to show the external beauty of the wearer but to also show a sense of her inner life. We have pursued the true satisfaction and happiness of each client by listening to her, and offered suggestions on her lifestyle, sometimes beyond clothes.
In the fashion world, wearing clothes of high quality is a joy. Our mission is to set the stage for our clients where she can feel this joy through a close interaction with us.
Here is a testimonial from our longtime client;
"I have always had Marilia's clothes in every turning point in my life's journey. They have left me with sparkling memories all the time. The history of Marilia is mine as well. Marilia is always along with me in my life."
I am deeply moved and would like to thank her.
Management that ensure fair, equitable business practises and share prosperity with all our business partners
We have provided our sales staff with a comfortable storefront to work at, set the best stage for our customers, and sincerely committed to the relationship of mutual trust with our suppliers through fair initiatives.
Thorough staff training for enhancing human strength
We conduct employee training to ensure that every staff member can contribute as a fashion advisor and feels fulfilled professionally and privately.
Because Prêt-à-Porter enables us to express the core values of forward-looking women, I believe developing the skills as fashion advisors is a pursuit that provides a valuable service.
I really hope that each employee will develop their own personality to the full extent and shine brightly.
Lastly…
We are aiming to build an attractive corporation with an individuality that shines through even if it is a small organization.
In these unprecedented conditions due to the pandemic, I would like to express my deep appreciation from the bottom of my heart to all the people who support Marilia. I have determined that I will make my best effort to respond to your expectations.
Edited version below
Message from the President
Our commitment to our customers and associates
Established in 1968, Marilia Inc. is a luxury Prêt-à-Porter store that specializes in women's fashion. We are committed to the happiness of our customers, associates, and community. Thanks to their loyalty and continued support, we have achieved great success.
I believe in the power of fashion and its ability to give women confidence in themselves, beyond their exterior beauty. At Marilia, we value every customer interaction. We listen attentively, offer fashion advice tailored to the customer's lifestyle, and build their confidence with a renewed sense of hope and joy.
Here is a moving testimony from a longtime customer:
"Marilia has been in my life at every turning point. Wearing clothes from their store has always brought me joy and memories."
A heartfelt thanks to this loyal customer and many others for their support.
Store Management and relationship with our business partners
Over the years, we have strived to operate efficiently and equitably, from installing computer systems for inventory management in 1978 to launching our website in the early 2000s. We have provided our staff with the necessary tools and a comfortable storefront to best serve customers.
We are committed to maintaining good relationships with our business partners through mutual trust, shared prosperity, and fair practices.
Staff Training and Development
At Marilia, we value employee growth and development. We provide the best staff training to ensure that every associate has the skills to be a great Fashion Advisor. Because we believe that Prêt-à-Porter fashion embodies the independence and empowerment of women, the role of a Fashion Advisor is crucial to us. As a Fashion Advisor, the pursuit of these core values provides a unique setting to grow professionally and personally. It is our hope that all our associates achieve fulfilment enabling them to shine ever so brightly.
Lastly…
Our focus going forward is to keep growing and ensure that we continue to shine as a company that people will want to work and prosper in despite our small size.
In this unprecedented situation due to the pandemic, I would like to sincerely offer my deep appreciation to everyone that has placed their faith in Marilia. I am fully committed to best serving you and meeting your expectations for years to come.
president
Isako Ho